Why CoinFactory?
CoinFactory's ICO and STO launch platform is an award-winning battle-tested, fully compliant, self-hostable, and ultra-scalable solution. It has successfully hosted more than 45 ICOs, token issuance projects and has raised a total of more than 640 million USD. The platform is built with all the required marketing features to launch a successful ICO. Also, when ICOs find it challenging to raise funds, CoinFactory's unique but optional milestone feature helps ICOs regain investors' trust. It allows legit ICOs to differentiate themselves from fraud and attract the right investors. CoinFactory also has a post-ICO investor management platform to facilitate multi-tier investor reporting, KPI tracking, and community management.
Successfully hosted 45+ ICOs

Clients raised over $640 Million

SEC and FCA compliant

Post ICO investor management

Supports milestone based funding

Supports multiple blockchains

Accepts 16 cryptos & FIAT

Go to market in a matter of days
Best-in-class Investor Onboarding
CoinFactory provides the most intuitive and user-friendly onboarding experience for your investors to participate in your ICO or STO and acquire tokens.
Two step token purchase

Supports 14 different languages

Multiple sign up flows

Current paltform rates

Bonus & Referral programs

Two factor authentication

Manual & Automated KYC Process

Accredited investor review

Accepts 16 cryptos, Credit cards

Bank wire and paypal

Airdrop programs

Community management

Milestone based funding

Update feeds

Investor contract execution
Best in Class Admin Dashboard
Coinfactory offers a feature-rich admin dashboard to manage all aspects of your token sales. Need more features? We got you covered!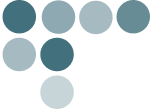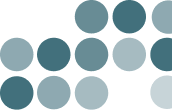 Detailed reporting and analytics

Custom funding plan

Investor management

Detailed logging and monitoring

Community management

Bank transfer & dispute management

Syndicated bonuses

Whitelisting

iPad/Android app for roadshows

Custom smart contract

Admin permission management

Two factor authentication

Supports 6 different KYC providers

Election management

Pending transaction monitoring

Airdrop campaign management

Timeline management

Concierge service
Fully compliant
Compliant with SEC and FCA; built-in features to support regulatory compliances.
Supports 6 KYC/AML providers

Investor contract management

Lock-in period

Regulation A+ support

OPM Support

Accredited investor review

Private placement memorandum

Regulation D support

Regulation S support
Milestone Contract
CoinFactory's unique but optional milestone feature helps ICOs regain investors' trust. It gives legit ICOs an opportunity to differentiate themselves from the fraudulent ones and attract the right investors.
Define custom milestones for project

Community pollings

Community champions election

Pre-defined milestone templates
State Of The Art Security Features
For a ICO STO launch platform, the most vital component is its security. We know this better and we built the whitelabel launch platform with state of the art security technologies and features. The entire platform is audited by multiple security agencies and runs over 100+ security tests. The platform provides IP blacklisting, blacklist tracking, 2FA, Data encryption, Anti DOS,DDOS layers, Network monitoring, Intrusion detection, Firewall, Server hardening, Ports management, Google authenticator etc. Schedule a call with us to learn in detail about the security features.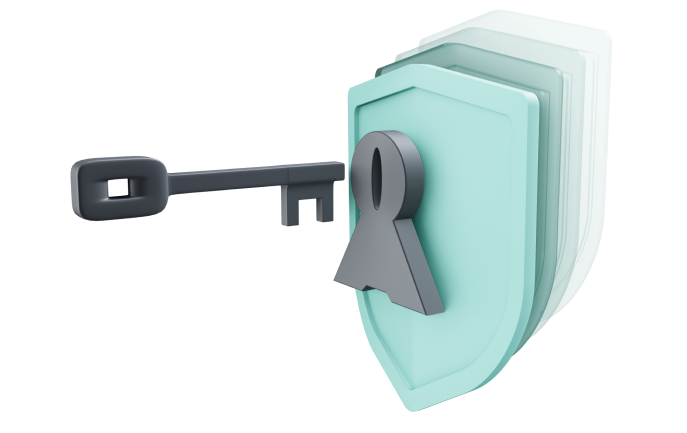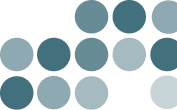 Multi-device and Multi-platform
When launching a ICO STO launch platform, it is important to provide convenience to your customers. Our whitelabel platform provides the flexibility for your users to access the platform from multi-platform as well as multi device. Offering options to access the launch platform on the go with mobile apps, progressive web apps etc. The UI/UX of the platform is designed based on a large research, picking the best features from the leading launch platforms and adding additional layers to provide the best experience to the users. Want to try it out? Reach out to us to get access to an online demo.
Features
The following are the main features of our whitelabel ICO STO launch platform that makes it stand out from any other launch platforms available in the market. Need more features, we can add it for you!

Encryption
The platform uses AES 256 encryption for data in transit and data at rest. PII data is also encrypted to ensure data integrity. Based on requirements, additional encryption standards can be incorporated.

Firewall, DOS, DDOS
The platform is built with advanced Network Security features including Web Application Firewall, Server Hardening, Ports Management and 50+ advanced security checks. DOS, DDOS Protection keeps the platforms from unauthorised and malicious traffics.

Blacklist Management
Blacklist users based on IP, Geo location, suspicious activity etc. The platform provides an intuitive dashboard for blacklist management for tracking the activities of users based on IP and other variables.

2FA, Authenticator
Provide your platform users with advanced security features to secure their account using 2 Factor Authentication, Google authenticator, Re-Captcha etc.

Security Layer
The entire platform is audited by multiple security teams and runs over 100+ security tests. Schedule a call with us to learn in detail about the security features.

Seamless UI/UX
The platform is designed with high care given for UI/UX. The platform provides a seamless and intuitive dashboard which can enable users to start trading from day 1. The advanced UI provides the seasoned traders the flexibility to use the platform efficiently.

High Performance
The backend of the platform is highly optimised for delivering the best experience to the users. We've given so much care to reduce the API response time as minimal as possible.

Accessibility
The platform can be accessed from computers, laptops, tablet devices and mobile devices. The platform is optimised for best performance in cross-platform and cross device use.

Customizable
The entire UI and branding of the platform can be customized to meet your requirements and branding guidelines. Moreover additional features can be added on top of the existing platform based on requirements.

Configurable
You have the flexibility to configure the launch platform, turn ON or OFF the features provided by the platform. Settings for additional security layers etc.

Integrations
The launch platform can be easily integrated with additional payment gateways, KYC modules, AML modules, Security integrations etc.

Easy Funds Management
Our whitelabel ICO STO launch platform provides integrated wallets and payment gateways to manage cryptocurrencies or Fiat.

Built in KYC modules
The platform is built-in with KYC modules and options to easily integrate more 3rd party KYC providers of your choice.

Analytical Dashboards
You get an analytical dashboard to review the status of the platform, advanced and basic reporting options, automated reports, real-time alerts and notifications etc.

Ticket Management
Built-in portal for managing the questions, concerns, complaints raised by your users. The ticket management portal enables you to provide a good customer experience for your users.

Liquidity Providers
The platform provides option for adding additional liquidity providers to provide your users with increased liquidity options.

User Management
From the admin dashboard, you can seamlessly manage the users, sub admins, currency activation, trade pairs management, platform commission management etc.

Support System
Add a support system to the launch platform to manage the users complaint, FAQs, instructions, 'how to' tutorials, ticket management etc.

Multi-language
The platform can support 14 languages. You can facilitate your users to use the platform with the language of their choice from the listed languages. Additinally, we can add more language options based on requests.

Token Launch Platform
Coinfactory's token launch platform can enable users to launch their own crypto tokens via Initial Coin Offerings and Security Token Offerings.

Add more tokens
The platform is already integrated with 50+ crypto currencies, tokens and alt coins. From the dashboard you can add additional tokens or alt coins of your interest.

Need More?
As we said, the platform is highly customizable. We can add additional features and functionalities based on your business needs and requirements.
50+ integrated cryptos and counting
The platform is already integrated with 50+ crypto coins, alt coins, tokens. We are adding more crypto assets to the platform every week.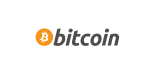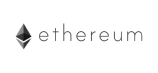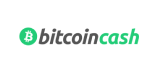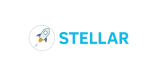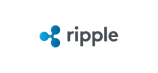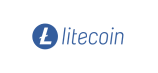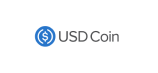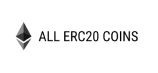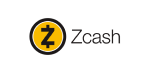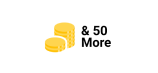 Platforms powered by
CoinFactory
Frequently Asked Questions.
How long does it take to go to the market
What about infrastructure setup?
How about technical support?
How get started?
CoinFactory's whitelabel platform offers the fastest time to market. It enables you to launch your ICO STO launch platform in just 15 days. This includes basic branding changes, adding your company logo, changing the color theme according to your braning guidelines. This deployment comes with the base set of platform features. To add any new functionality, features, or UI/UX changes, it will take more time depending on the complexity of the requirements.
We can help you with setting up the infrastructure needed for deploying the platform and configure the DevOps. If needed, we can also provide consultation on how to maintain the infrastructure for maximum financial benefits.
We provide a basic package of support along with the whitelabel solution. During this period, we can address your technical queries and conduct knowledge transfer to your technical team. If you need further technical assisstance, we can provide that as well.
You can reach out to us via the contact form in the menu or drop an email with your requirements to contact@accubits.com
Latest from Coinfactory
Our latests blogs on
ICOs & STOs

Learn more about latest trends and what's new in the ICO and STO domains.

Learn more

Find the latest news
and articles

Media features, articles and mentions about CoinFactory.

Learn more
Useful Knowledge Resources
How to launch a compliant ICO – Private ICO?
2 days ago
1 min read
ICO Airdrop Programs: How to do it for the maximum results?
5 days ago
1 min read
How to prepare your ICO Whitepaper?
10 days ago
1 min read
How to start an ICO? The prerequisites
15 days ago
1 min read
See all Resources