Why use CoinFactory Whitelabel NFT Marketplace Solution?
Building an NFT marketplace platform from scratch would take at least 6 months. And for a platform with all advanced features and security measures, it would take 12-18 months. CoinFactory's Whitelabel solution enables you to launch your NFT marketplace in a matter of days. We help you save tons of time and money. Our whitelabel solution is built with state of the art technologies and audited by multiple security agencies.
Fully customizable and configurables

Add custom features and functionalities

User Friendly Platform

Integrated NFT Wallet

Go to market in a matter of days

State of the art security features

Rich Features & Integrations

Wide Range NFT standard Support
Intuitive UI & Seamless NFT Buying Experience
Enable your customers to buy Non Fungible Tokens (NFTs) seamlessly. CoinFactory's whitelabel NFT marketplace allows users to buy NFTs without going through confusing steps of wallet creation, metamask linking etc. Reach out to us today for a demo and see how it works.
Seamless Signup Process

Multiple Payment Options

2-factor authentication

Trending bids and collections

User Activity Logs

Cart Management

Participate in NFT Auctions

Integrated NFT Wallet

Integrated Support Desk

Follow Sellers

Alerts & Notifications
Feature-rich Admin Dashboard
Seamlessly manage the end-to-end functionalities of your whitelabel NFT marketplace from the intuitive user-friendly marketplace. Reach out to us today for a free demo of the platform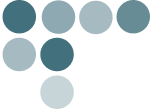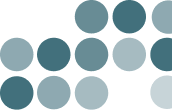 Sub-admin management

Whitelist/Blacklist Management

Payments & Fees Management

API Integrations & SDKs

API integrations

Marketplace Analytics

Customer Management

Assets Management

User Activity Management

SMS alerts & Notifications

Trade & Wallet management
State Of The Art Security Features
For a marketplace, the most vital component is its security. We know this better and we built the whitelabel marketplace platform with state-of-the-art security measures and features. The entire platform is audited by multiple security agencies and runs over 100+ security tests. The platform provides IP blacklisting, blacklist tracking, 2FA, Data encryption, Anti DOS,DDOS layers, Network monitoring, Intrusion detection, Firewall, Server hardening, Ports management, Google authenticator etc. Schedule a call with us to learn in detail about the security features.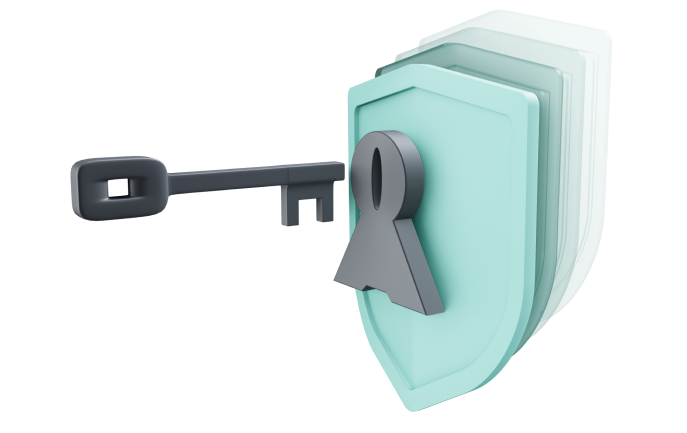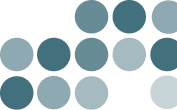 Multi-device and Multi-platform
When launching a marketplace, it is important to provide convenience to your customers. Our whitelabel NFT marketplace platform provides the flexibility for your users to access the marketplace from multi-platform as well as multi device. Offering options to access the platform on the go with mobile apps, progressive web apps etc. The UI/UX of the marketplace is designed based on a large research, picking the best features from the leading marketplaces and adding additional layers to provide the best experience to the users. Want to try it out? Reach out to us to get access to an online demo.
Features
The following are the main features of our whitelabel NFT marketplace platform that makes it stand out from any other marketplace platforms available in the market. Need more features, we can add it for you!

Encryption
The platform uses AES 256 encryption for data in transit and data at rest. PII data is also encrypted to ensure data integrity. Based on requirements, additional encryption standards can be incorporated.

Firewall, DOS, DDOS
The platform is built with advanced Network Security features including Web Application Firewall, Server Hardening, Ports Management and 50+ advanced security checks. DOS, DDOS Protection keeps the platform from unauthorised and malicious traffics.

Blacklist Management
Blacklist users based on IP, Geo location, suspicious activity etc. The platform provides an intuitive dashboard for blacklist management for tracking the activities of users based on IP and other variables.

2FA, Authenticator
Provide your platform users with advanced security features to secure their account using 2 Factor Authentication, Google authenticator, Re-Captcha etc.

Security Layer
The entire platform is audited by multiple security teams and runs over 100+ security tests. Schedule a call with us to learn in detail about the security features.

Seamless UI/UX
The platform is designed with high care given for UI/UX. The platform provides a seamless and intuitive dashboard which can enable users to start trading from day 1. The advanced UI provides the seasoned traders the flexibility to use the platform efficiently.

High Performance
The backend of the platform is highly optimised for delivering the best experience to the users. We've given so much care to reduce the API response time as minimal as possible.

Accessibility
The platform can be accessed from computers, laptops, tablet devices and mobile devices. The platform is optimised for best performance in cross-platform and cross device use.

Customizable
The entire UI and branding of the platform can be customized to meet your requirements and branding guidelines. Moreover additional features can be added on top of the existing platform based on requirements.

Configurable
You have the flexibility to configure the marketplace platform, turn ON or OFF the features provided by the platform. Settings for additional security layers etc.

Integrations
The marketplace platform can be easily integrated with additional payment gateways, KYC modules, AML modules, Security integrations etc.

Support System
Add a support system to the platform to manage the users complaint, FAQs, instructions, 'how to' tutorials, ticket management etc.

Multi-language
The platform can support 14 languages. You can facilitate your users to use the platform with the language of their choice from the listed languages. Additinally, we can add more language options based on requests.

Token Launch Platform
Coinfactory's token launch platform can enable users to launch their own crypto tokens via Initial Coin Offerings and Security Token Offerings.

Add more tokens
The platform is already integrated with 50+ crypto currencies, tokens and alt coins. From the dashboard you can add additional tokens or alt coins of your interest.

Need More?
As we said, the platform is highly customizable. We can add additional features and functionalities based on your business needs and requirements.
50+ integrated cryptos and counting
The platform is already integrated with 50+ crypto coins, alt coins, tokens. We are adding more crypto assets to the platform every week.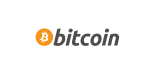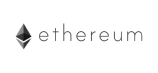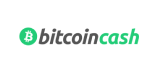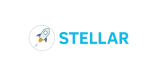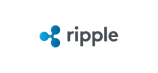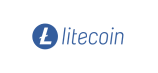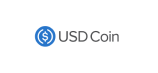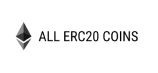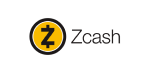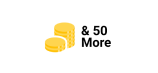 Marketplaces powered by
CoinFactory
Frequently Asked Questions.
What exactly is NFT or Non Fungible Tokens?
How much does it cost to launch a NFT marketplace?
What are the payment options included in the NFT marketplace platform?
How soon can I launch the NFT marketplace?
In simple terms, Non Fungible Tokens or NFTs are tokens that are unique. Each NFT token will have a unique identification code and metadata that distinguishes it from other NFT tokens. Non-fungible tokens are one-of-a-kind. On the other hand, digital currencies like Bitcoin would be considered fungible, as you can trade it for another bitcoin and still have the same thing. To lear more - What exactly in NFT or Non fungible token?
The cost of launching whitelabel NFT marketplace with CoinFactory platform depends on the platform configuration you need. Reach out to us to day to get a cost estimate.
The platform supports payment options like fiat currencies, credit and debit cards, bank wire transfer, payment with digital currencies etc.
If you only need basic branding customizations, you can launch the NFT marketplace in just a matter of days. We can also incorporate custom features and functionalities based on your business requirements.
Latest from Coinfactory
Our latests blogs on
ICOs & STOs

Learn more about latest trends and what's new in the ICO and STO domains.

Learn more

Find the latest news
and articles

Media features, articles and mentions about CoinFactory.

Learn more
Useful Knowledge Resources
What are Non-fungible tokens or NFTs?
2 days ago
1 min read
NFT creation using Ethereum 1155 token standard
5 days ago
1 min read
Play to Earn NFT: How Players are making a living with NFTs
10 days ago
1 min read
Applications of NFTs in Digital Entertainment
15 days ago
1 min read
See all Resources